Why weather forecasters failed to predict China's latest devastating floods
Thursday, 22 July 2021 | MYT 4:29 PM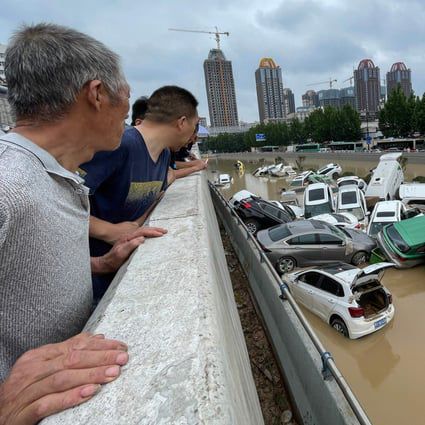 Weather forecasters had predicted heavy rainfall ahead of the devastating floods that hit central China this week, but issued a warning for the wrong place and wrong time.
Su Aifang, deputy director of Henan's meteorological service, said on Wednesday that the provincial government had been warned of the risk from extreme weather last Thursday.
But the forecasters had predicted that the heaviest rain would hit Jiaozuo, a city at the foot of Taihang Mountain a day before the worst downpours happened.
Do you have questions about the biggest topics and trends from around the world? Get the answers with SCMP Knowledge, our new platform of curated content with explainers, FAQs, analyses and infographics brought to you by our award-winning team.
Past experience suggested that the wet air from the Pacific Ocean was more likely to rise and form clouds when it hit the 2
32
12.9k
4
153