"I'm Sorry, It's Too Late" – Doctor Reveals What She Tells Unvaccinated Patients Dying From Covid
Thursday, 22 July 2021 | MYT 5:52 PM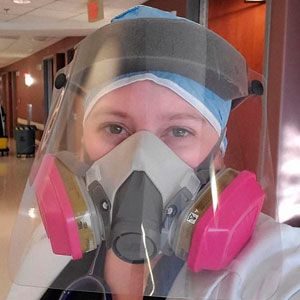 Dr. Brytney Cobia has recently penned an impassioned Facebook post, making a sobering call to everyone who doesn't believe in COVID vaccines.
According to the Alabama doctor, when laying in their deathbed due to complications, unvaccinated people regret refusing the COVID-19 jab. Some even beg for it now, but Brytney says it's too late.
"I'm admitting young healthy people to the hospital with very serious COVID infections. One of the last things they do before they're intubated is beg me for the vaccine. I hold their hand and tell them that I'm sorry, but it's too late," she wrote in a heartbreaking post that moved so many people and went viral with 4.3k likes.
So read on for a harrowing picture of what happens with unvaccinated COVID pa
35
16.3k
4
575