Clean, repeat: At Tokyo Games, virus is Olympians' chief foe
Tuesday, 3 August 2021 | MYT 2:54 PM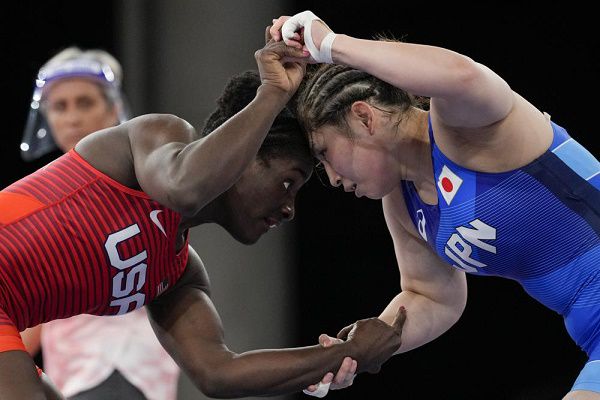 TOKYO: Holding each other tighter than lovers, the wrestlers smear each other with sweat, spittle and — when they inadvertently cut each other — sometimes blood. Lungs heaving, mouths agape, they huff and puff into each others' flushed faces. On their glistening bodies, it's impossible to tell their opponents' fluids and theirs apart.
Underscoring the health risks of such proximity: They are the only people in the cavernous hall not wearing face masks.
Watching Olympic wrestling in the midst of the pandemic of a deadly airborne disease feels like being part of a virological experiment, a real-life study of droplets, aerosols and fluid dispersion.
A germophobe's nightmare, it's a messy spectacle best observed from the stands where volunteers hold signs reading "keep physical distance" for non-existent crowds, barred from the Tokyo Games because of
1
111
0
1