General : KPWKM to look after welfare of family, baby abused by babysitter
Saturday, 25 September 2021 | MYT 5:57 PM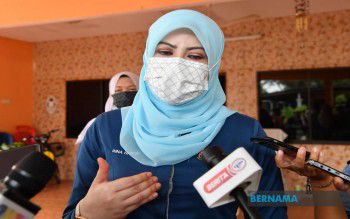 PUTRAJAYA, Sept 25 -- The Women, Family and Community Development Ministry (KPWKM) will ensure the welfare of the family as well as the seven-month-old baby who was abused by a babysitter in an incident in Ipoh, Perak is protected.
Its Minister Datuk Seri Rina Mohd Harun, who spoke about the arrest of a female babysitter in connection with the case, said she had instructed KPWKM through the Social Welfare Department (JKM) to take appropriate interventions for the family and the baby.
"I deeply regret the situation and ask the authorities to conduct a proper investigation," she said in a statement today.
Yesterday, Perak police chief Datuk Mior Faridalathrash Wahid said a 22-year-old babysitter was arrested in connection with attempted murder after she was believed to have abused a seven-month-old baby at a house in Taman Desa Pelancongan in Ipoh, Perak
0
33
0
0