Sport : Malaysia Cup now 100 years old, country's most prestigious trophy
Saturday, 25 September 2021 | MYT 6:53 PM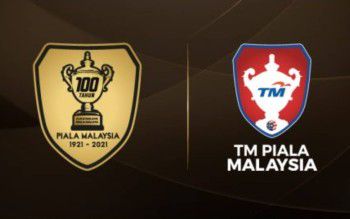 KUALA LUMPUR, Sept 25 -- The country's most prestigious football tournament - the Malaysia Cup - will celebrate its 100th anniversary this year, and the 2021 season is set to kick-off tomorrow.
It began as the 'Malaya Cup' in the early 1920s involving the Malayan states, and Singapore emerged champions of the first edition in 1921, beating Selangor 2-1.
In 1933, the Malaya Cup was renamed as the 'HMS Malaya Cup' in conjunction with the name of the warship HMS Malaya, and in 1967, the trophy was replaced with the 'Malaysia Cup', which is still in use until today.
One of the oldest tournaments in the Asian region, the Malaysia Cup was temporarily halted from 1942 to 1947 during World War II, while the COVID-19 pandemic also forced the tournament to be cancelled last year.
Selangor is the most successful team in the history of t
0
13
0
0