General : COVID: Only five cases with lung infection in Sarawak
Saturday, 25 September 2021 | MYT 7:13 PM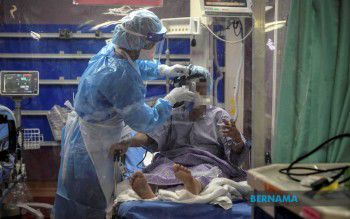 KUCHING, Sept 25 -- Only five out of 2,712 new COVID-19 cases in Sarawak today have lung infection that requires oxygen support and ventilators, according to the State Disaster Management Committee (JPBN).
In a statement today, it said the remaining 2,707 cases were either asymptomatic or with mild symptoms, which bring the cumulative figure for positive cases to 196,146.
In addition, Sarawak recorded 10 more fatalities from COVID-19 today, of which eight cases were reported between Sept 17 and 23, and two cases on Sept 24, bringing the death toll to 749 people.
According to JPBN, one new cluster was declared today, namely the Julin Dabai Cluster which involved residents of a longhouse in Sungai Dabai, Marudi that was placed under the Enhanced Movement Control Order.
"Of the 84 individuals screened, a total of 70 individuals were found posi
3
224
0
1