Bayan Baru MP donates 200 self-test kits to traders, hawkers
Saturday, 25 September 2021 | MYT 6:00 PM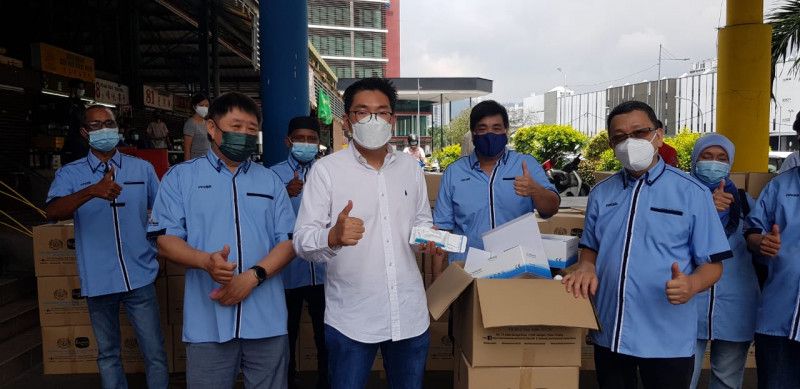 Bayan Baru MP donates 200 self-test kits to traders, hawkers
BALIK PULAU – Bayan Baru MP Sim Tze Tzin has donated 200 self-test kits to traders and hawkers at the wet market in his constituency as he believes people need to test themselves frequently when the country enters the endemic phase.
Sim said self-testing is one sure way to control Covid-19 as the nation progresses towards herd immunity with close to 80% of its population being fully vaccinated.
The Bayan Baru wet market was closed for 11 days from September 4, after cases were detected within its facility, which serves up to 200,000 residents in the subdistrict.
Sim, who has an affection towards the market traders from his days of championing their causes over the past 10 years had conducted a mass testing exercise where out of 468 traders tested, 54 were found positive.
To ensure that th
2
148
0
3