Group behind Hong Kong's annual Tiannamen vigil disbands amid probe
Saturday, 25 September 2021 | MYT 4:53 PM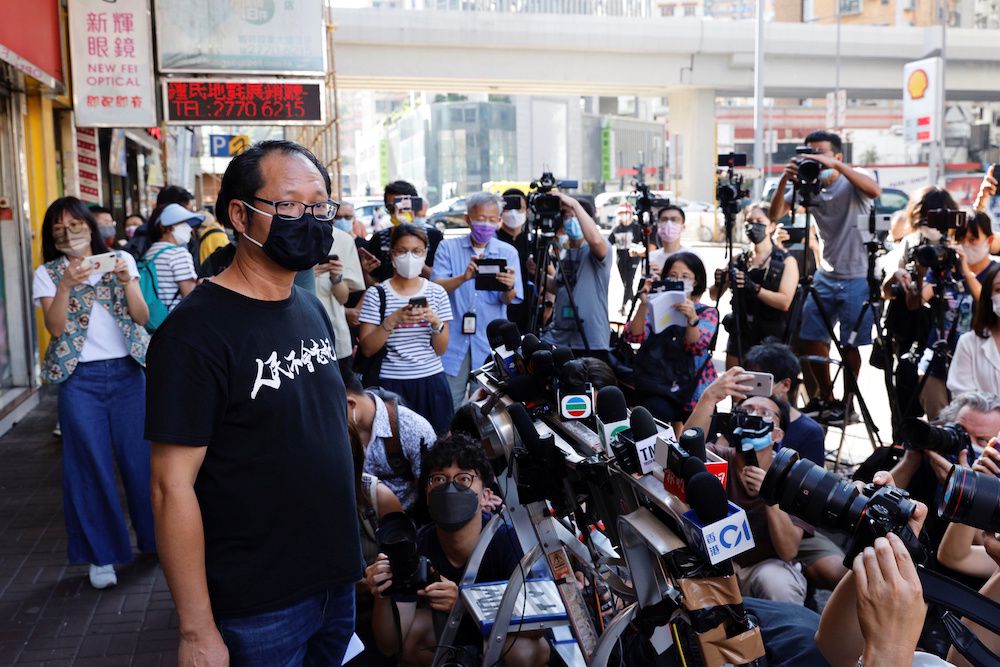 Richard Tsoi, secretary of the Hong Kong Alliance in Support of Patriotic Democratic Movements of China, speaks to media after it was announced that the group will disband, in Hong Kong, China September 25, 2021. — Reuters pic
Follow us on Instagram and subscribe to our Telegram channel for the latest updates.
HONG KONG, Sept 25 — A Hong Kong group that organises an annual vigil on June 4 to remember protesters killed in China's 1989 Tiananmen Square crackdown will disband, it said today, after facing national security charges.
The democracy group is the latest of dozens of civil society bodies to fold over the past year, from a key trade union grouping to the largest teachers' union, after Beijing imposed a sweeping national security law in the city.
"I believe Hong Kong people, no matter their ca
0
14
0
1