Beat the early-bird deadline and save $100 on passes to TC Sessions: SaaS 2021
Saturday, 25 September 2021 | MYT 12:05 AM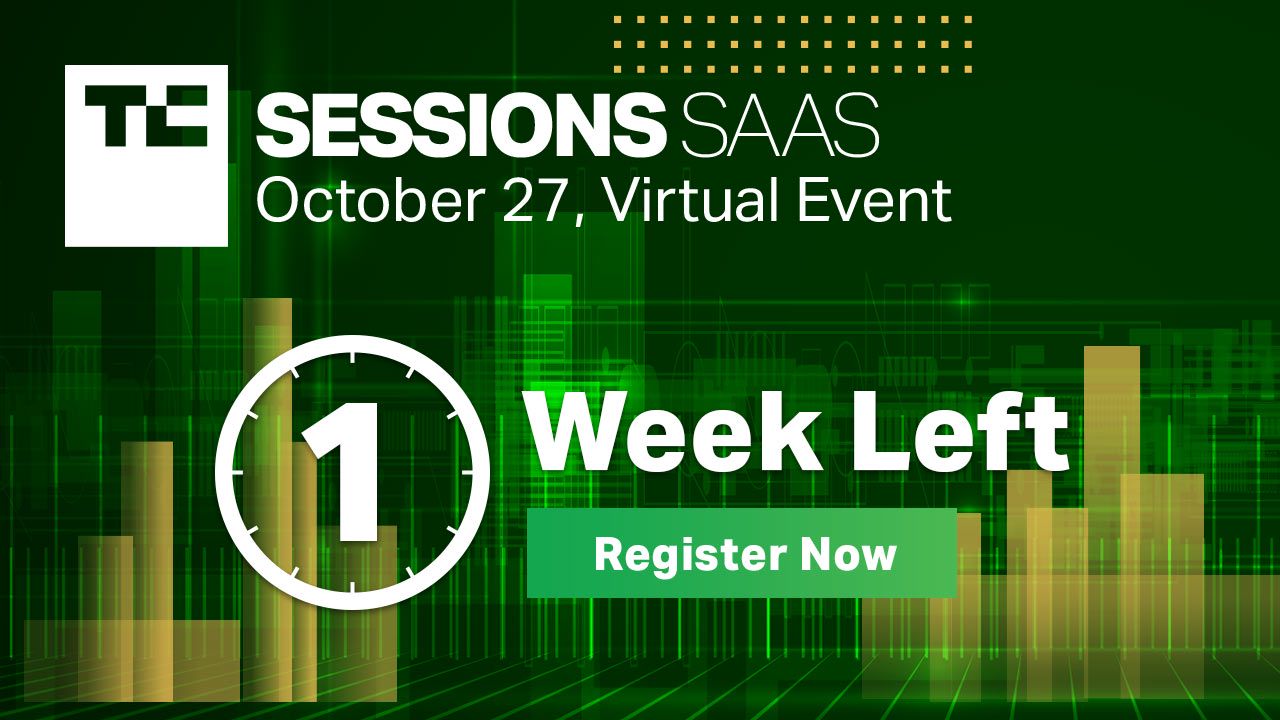 Is it just us or has everyone's calendar hit warp factor 9? We can't believe there are only 34 days left before TC Sessions: SaaS 2021 kicks into high gear on October 27. If you don't have your pass yet, the clock on early-bird savings is winding down fast. Time to bump that quick task to the top of your to-do list, folks.
Buy your early-bird pass to TC Sessions SaaS 2021 — and save yourself $100 — before the price expires on October 1 at 11:59 pm (PT).
Prepare for a full day focused on SaaS and its rapidly expanding ecosystem. We're talking emerging trends, tips and advice that you can implement in your own startup — now, when you need it most — and world-class networking opportunities.
Check out the event agenda and start strategizing your day. We're still adding more presentations, breakouts and interviews with
0
15
0
0