EPF's investment income up 25pc to RM34.05bil
Saturday, 25 September 2021 | MYT 3:04 PM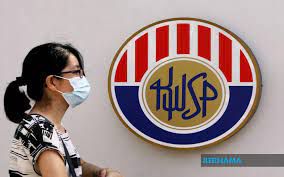 Kuala Lumpur: The Employees Provident Fund's (EPF) total investment income grew 25 per cent year-on-year to RM34.05 billion in the first half (H1) of 2021.
Total gross investment income for the second quarter (Q2) was, however, lower at RM14.77 billion against the RM15.12 billion recorded in the same quarter last year, the retirement fund said.
Chief Executive Officer Datuk Seri Amir Hamzah Azizan said the EPF delivered a resilient performance in H1 2021 driven by the progressive recovery of the equity markets and most asset classes amid the global rebound.
"Equities continued to be the main contributor of income for Q2 2021 at RM7.89 billion, accounting for 53 per cent of total gross investment income," he said in a statement Friday.
During the quarter, a total of RM0.21 billion was written down for listed equities compared to RM1.66 billi
1
110
0
3