Duterte: Protect poll integrity
Monday, 18 October 2021 | MYT 2:52 PM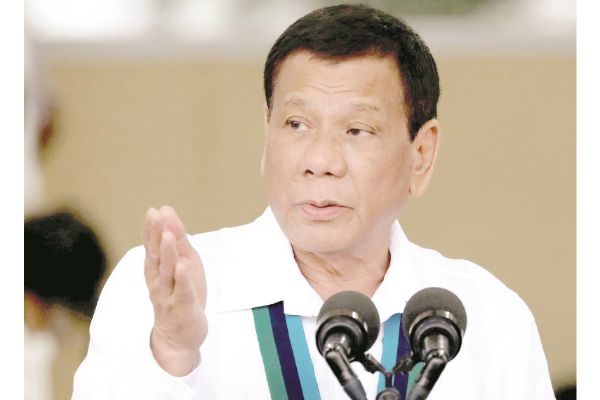 MANILA: President Rodrigo Duterte called on the local candidates of his ruling party, the Partido Demokratiko Pilipino-Lakas ng Bayan (PDP-Laban), in the 2022 polls to safeguard the integrity of elections.
Duterte made the call, as he reminded the PDP-Laban's local bets to adhere to the party's principles and values before, during, and after the May 9, 2022 elections.
During the proclamation of PDP-Laban's local candidates in Iligan City, Lanao del Sur, Duterte assured them that they would get the party's full support as they seek local government posts.
"It is my hope that all of you will stand by the PDP-Laban's principles and aspirations throughout the campaign period and on election day and beyond. I urge you to ensure the integrity of the elections for your respective positions despite the challenges that you may face," he said.
1
65
0
2