Bid to take hydraulic hose: Report lodged
Monday, 18 October 2021 | MYT 1:16 PM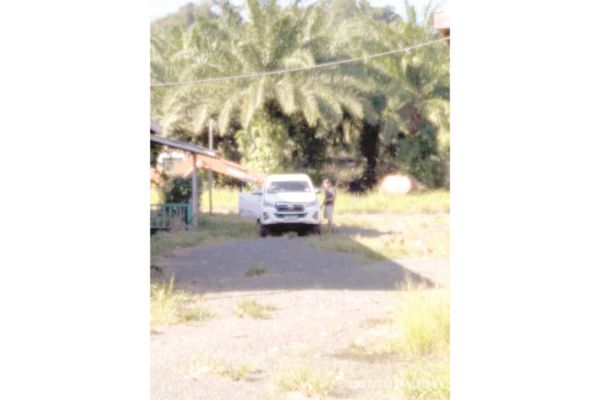 Kota Kinabalu: A police report has been lodged after two men allegedly tried to take an excavator's hydraulic hose belonging to an estate at Kg Gudang Limau in Pitas.
The report was lodged by the estate's administration staff at the Pitas police station on Saturday.
According to the report, the 31-year-old administration staff received a call from one of his staff alerting him about the incident at about 8.03am on Friday.   
The two men were initially seen driving into the estate in a Toyota Hilux (pic below), before attempting to take the excavator's hydraulic hose.
The duo stopped when confronted by the staff who asked who they were, prompting one of them to claim to be from the Rubber Industry Smallholders Development Authority (Risda). 
1
177
0
0