Guo Meiling, who blended online influencing with crime, sentenced to 30 months in prison over illegal diet pills
Monday, 18 October 2021 | MYT 8:09 PM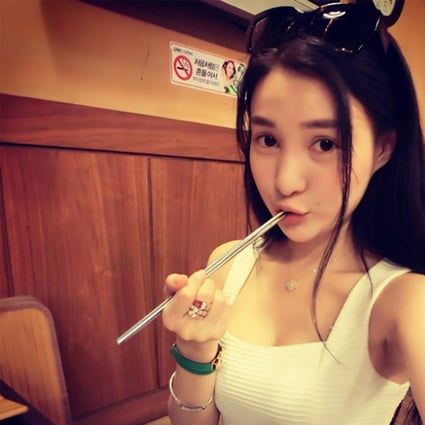 Guo Meimei in one of her social media posts before her fall from grace. Photo: Weibo
She is more famous for her pseudonym, Guo Meimei, and just got out of jail in July 2019 Years ago, she was one of China's first influencers and was known for flashing her money in viral posts
A Shanghai court sentenced Guo Meiling, a Chinese influencer better known as Guo Meimei, to two-and-a-half years in prison and fined her 200,000 yuan (US$31,080) for "selling poisonous and harmful food" on Monday.
Her accomplice, Wang Zouya, was sentenced to seven months in prison and fined 10,000 yuan (US$1,550), the Shanghai court said in a WeChat article.
Guo was among 75 people arrested by Shanghai police for selling diet food that contained banned substances in a case that involved more than 50 million yuan (US$7.77 million), Chinese news portal The Paper reported in April.
<
1
33
0
0