General : Gov't should increase amount of special COVID-19 aid - senator
Monday, 18 October 2021 | MYT 9:12 PM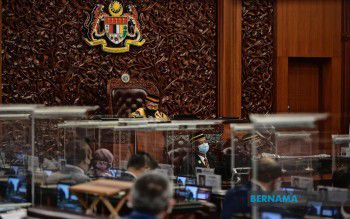 KUALA LUMPUR, Oct 18 -- The government should increase the Special COVID-19 Aid (BKC), which involves a maximum payment of RM1,300, as it is much lower than the national poverty line income of RM2,208 per month, the Dewan Negara was told today.
Senator Datuk Mohd Hisamudin Yahaya said that as many COVID-19 cases had been reported at several People's Housing Projects (PPR) since last year, the implementation of the Enhanced Movement Control Order (EMCO) in these areas had affected the residents' income.
Although Putrajaya and Kuala Lumpur are categorised as urban settlements, he said the impact of the economic closure had more impact on the urban community, apart from the urban poor living in PPRs and low-cost houses.
"I appeal that the Prime Minister (Datuk Seri Ismail Sabri Yaakob) will consider increasing this (BKC) amount to help the urban po
0
63
0
0