PM visits 5 siblings orphaned by Covid-19
Saturday, 16 October 2021 | MYT 7:46 PM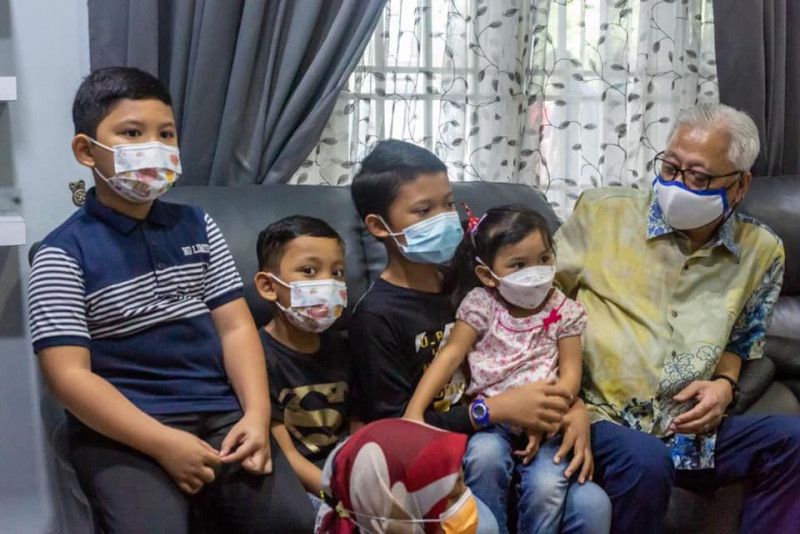 PM visits 5 siblings orphaned by Covid-19
CYBERJAYA – Even with the easing of restrictions and Covid-19 reaching the endemic phase, Datuk Seri Ismail Sabri Yaakob continues to actively assess the situation on the ground, including visiting one of the many families affected by the deadly virus.
In a Facebook post today, the prime minister shared about his visit to five siblings who have lost both parents to the disease, in Kota Perdana, Seri Kembangan near here. 
"My heart is touched by the five siblings, namely 11-year-old Hadrami, Humaira (9), Harraz (8), Hawwas (6) and Hannan (3), who lost both their parents to Covid-19.
"All five of them are being cared for by their grandfather, grandmother, uncle and auntie, who take turns looking after the children.
"Only Allah SWT knows the challenges faced by Hadrami and his siblings at such a young a
7
160
0
1