16 October COVID-19 Cases Update
Saturday, 16 October 2021 | MYT 6:51 PM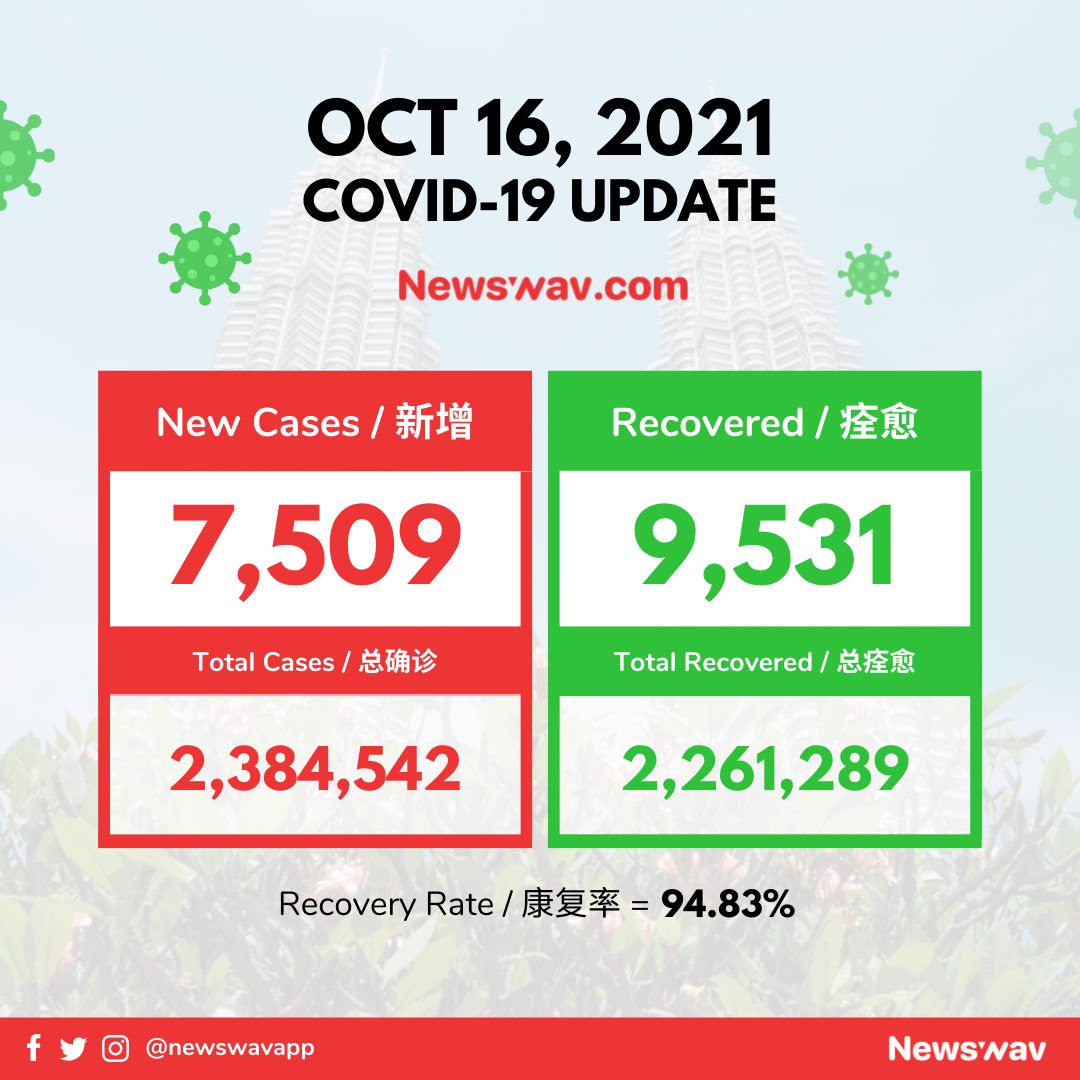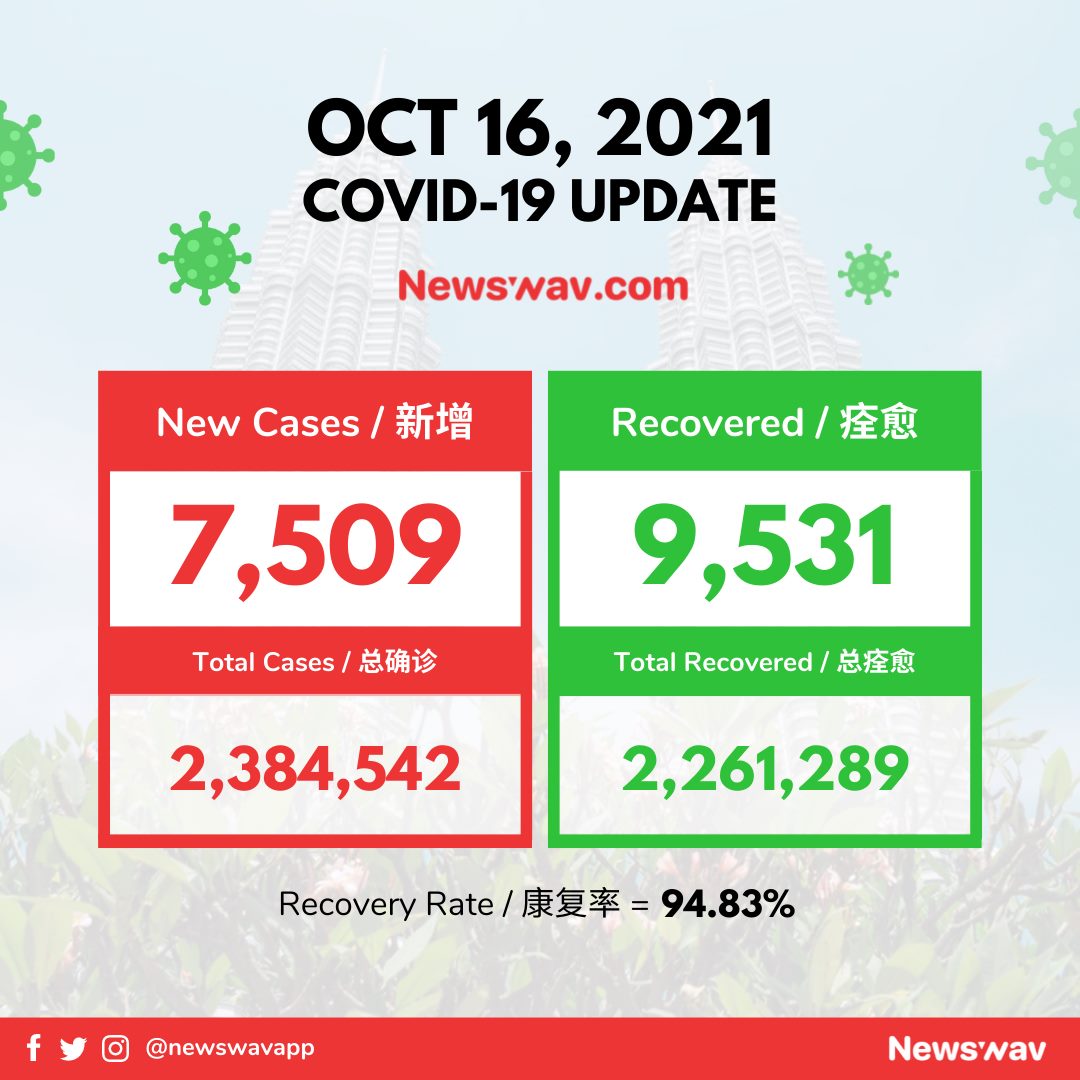 KUALA LUMPUR, October 16 — The Ministry of Health (MoH) announced that there were a total of 7,509 new cases reported up till 12pm today, pushing the cumulative figure for positive cases in Malaysia to 2,384,542.
The ministry also reported that 9,531 patients had recovered and discharged today, bringing the cumulative figure for recoveries to 2,261,289 so far.
Sehingga 16 Oktober 2021: Jumlah kes COVID-19 yang dilaporkan adalah 7,509 kes (2,384,542 kes).

Maklumat terperinci akan dimuatnaik ke laman COVIDNOW: https://t.co/aIQttvCbIP

Data setiap hari bagi laman COVIDNOW adalah dikemaskini sekaligus selepas tengah malam.

Advertisement

— Noor Hisham Abdullah (@DGHisham) October 16, 2021
The number of patients now in intensive care units (ICU) stood at 695. Meanwhile, there are 347 patients on ventilator support.
9 new Covid-19 clusters were reported. The total number of clusters recorded to date is 5663.
Data as of 16 Oct 2021, 06:51 pm:
Current recovery rate is at 94.83%
Active Cases:

97,505

Total Confirmed:

2,384,542

(+7,509)

Total Recovered:

2,261,289

(+9,531)

Total Deaths:

27,770

Total Brought In Dead (BID):

5,609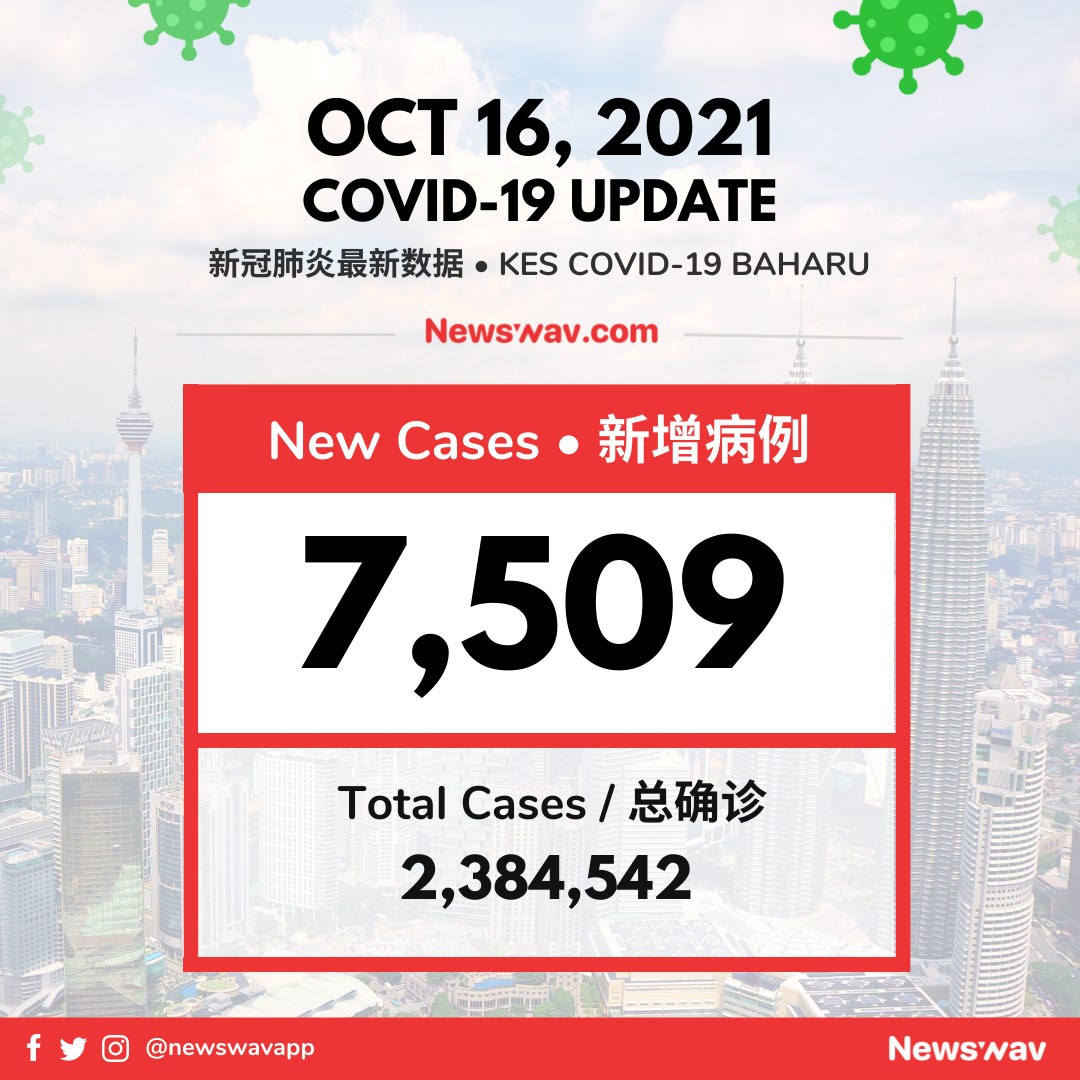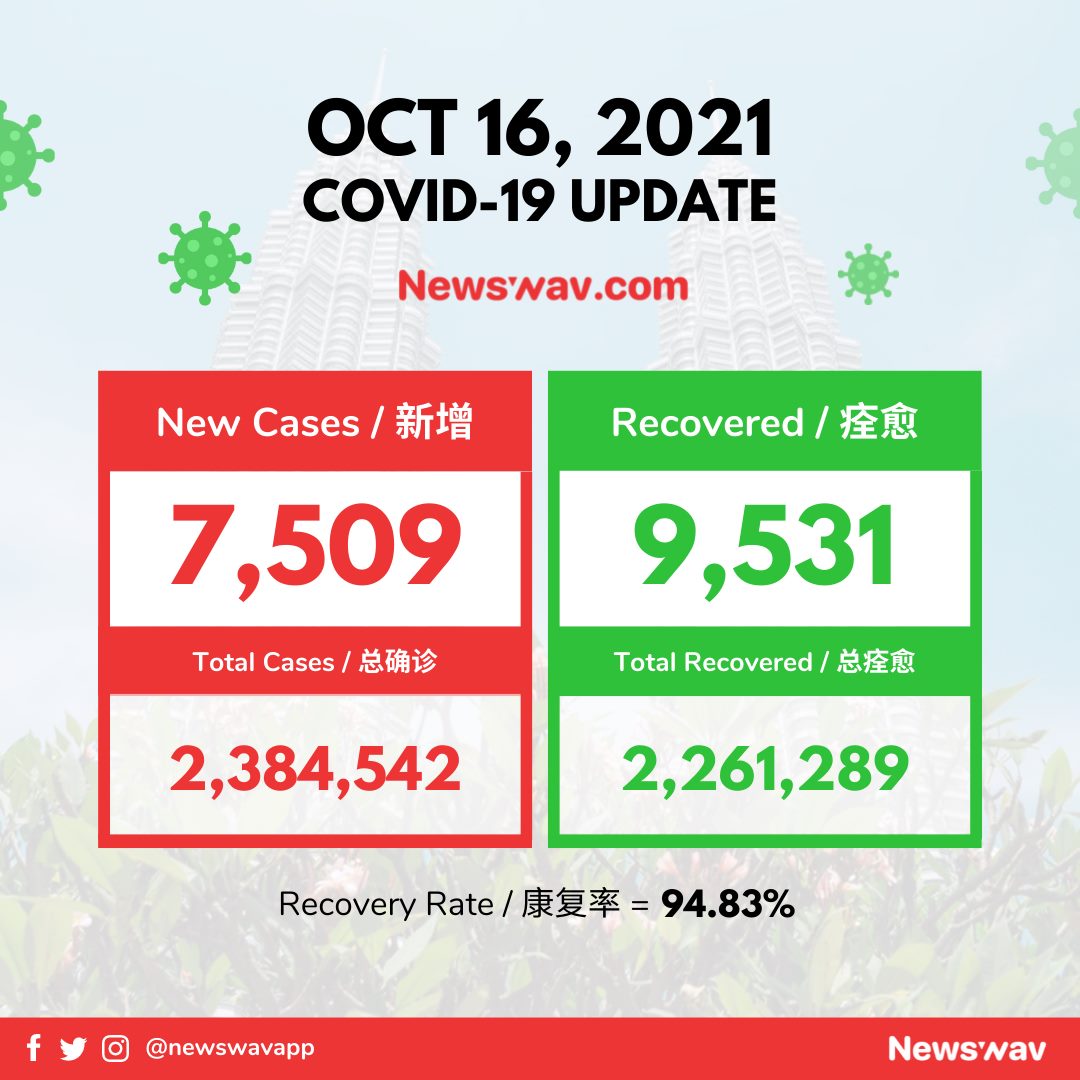 More to follow...
24.1k
27.9m
4.6k
90.9k